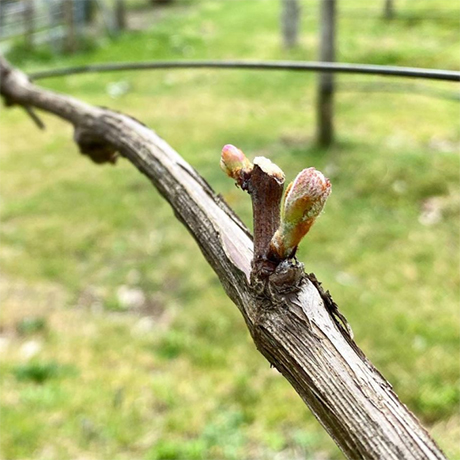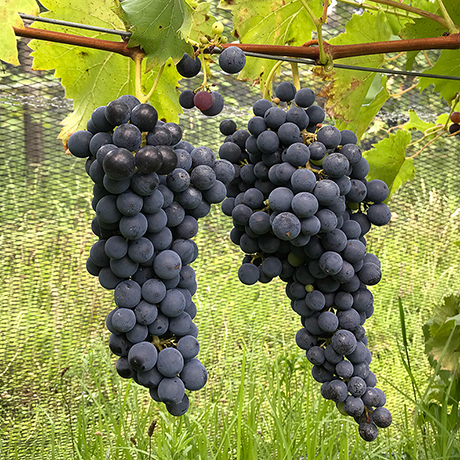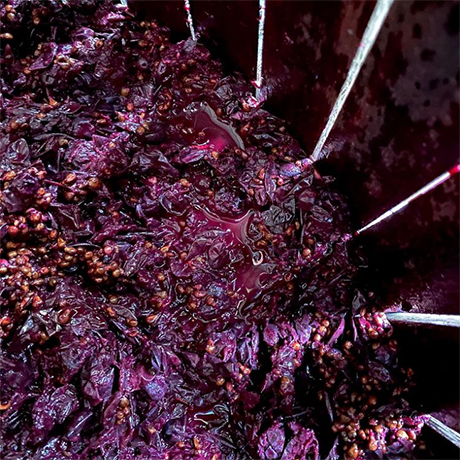 Organic Chambourcin: no chemicals, no preservatives
Chambourcin is a French hybrid, well known for strong colour and capacity to resist fungal disease. These characteristics make it a suitable choice for the Shoalhaven Coast Wine Region. Chambourcin is currently our main variety of grape, with tastings of our available vintages and fortified wines, at our cellar door.

Lyrebird Ridge was established in 1994 and has always been managed using organic practices. No synthetic fertilisers, insecticides or chemicals are used in our vineyard. Our inputs are natural, organic and in many cases, produced here on the property. Mulches, compost, fish fertiliser and sawdust generated from activity on the farm are used to suppress weeds, add organic matter and support healthy soils.

The vineyard is managed with a "hands- on approach" thinning the canopy and bunches to promote airflow, spacing between the trellises and organic sprays. With The Shoalhaven's rainfall and humidity, this, and the birdlife, pose our biggest threat to our harvest. Our aim has always been to grow our grapes without the use of chemicals and to produce a wine using no added preservatives. Small quantities, handpicked, basket pressed and lightly filtered produces a unique vintage of Chambourcin that truly reflects the terroir.
---