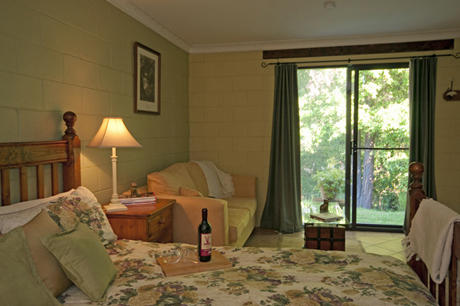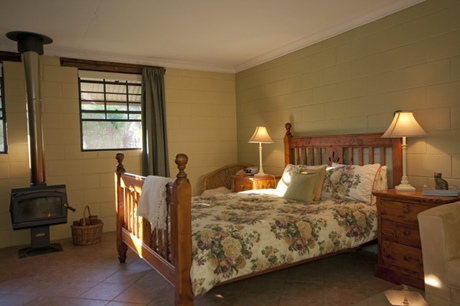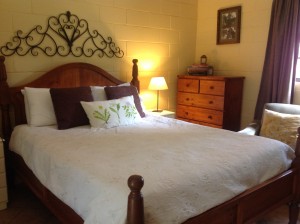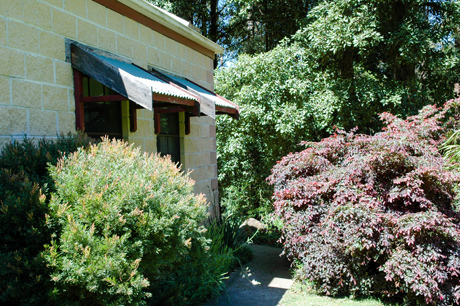 ---
Kookaburra Cottages, Self Contained Accommodation
Lyrebird Ridge Winery and Retreat is the perfect place to enjoy a break from the hustle and bustle of everyday life and experience the peace and tranquillity of our 40 acre country retreat – how's the serenity!
Two beautiful self-contained rooms with full ensuite. Each room can accommodate up to four (4) guests.
Continental breakfast included with free range eggs
Enjoy bush walks & fishing in the dam
BBQ in the beautiful grounds near the cellar door
Complimentary wine tasting

Thank you!

We stayed about 7 or 8 times over a period of about 7 years from when we were first dating to returning year by year until there was 5 of us and we returned to Ireland to live. We have very fond memories of Ann and Greg's hospitality, sipping wine, seeking out wombats and bbq ing! Kevin Pim, September 2017
Beautiful Retreat

Our family spent the weekend at this retreat and it is absolutely marvellous for a family with young children. Our boys feed the ducks, chickens and collected the freshly laid eggs, which were enjoyed for breakfast the next morning. The fire place in the cabin kept us warm and cosy. No internet or mobile service meant it was great quality family time. We will definitely be returning to Lyrebird Ridge Winery!!!Micheal L, July 2017
---
Tariffs effective January 2018*
Friday – Monday
$180per night, per double
includes breakfast provisions
Tuesday – Thursday
$160per night, per double
includes breakfast provisions
Mid week 3 nights
$450Tue/Wed/Thu, per douple
includes breakfast provisions
Week-long Stay
$750includes breakfast provisions
UPGRADE OFFER
Organic Breakfast $25Berry sourdough loaf, yoghurt, Lyrebird Ridge's Honey, fruit
---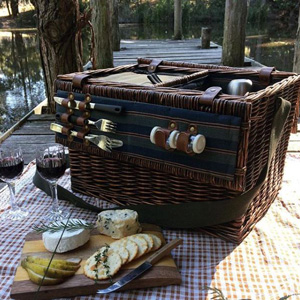 Plan a Picnic
Use our basket and have a picnic on the property or at one of many beautiful spots in the area. Ask about the special lookout close by in Budgong where you can enjoy a sunset or sunrise.
You set the budget and style, Anne will organise the picnic basket using as much locally sourced produce as possible.
Picnic Basket price minimum $40
---
*
Rooms can accommodate up to four (4) guests.
Children under 2 years of age free.
For each additional adult add $20 per night.
Minimum night stays may apply during peak periods.
---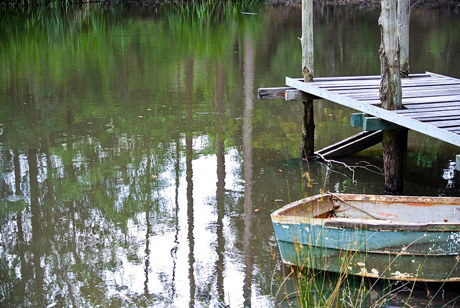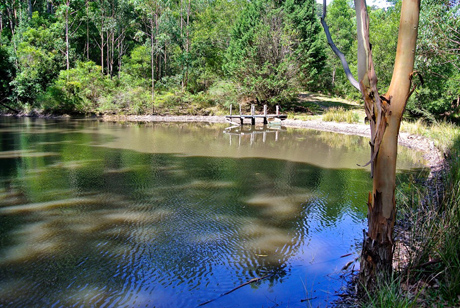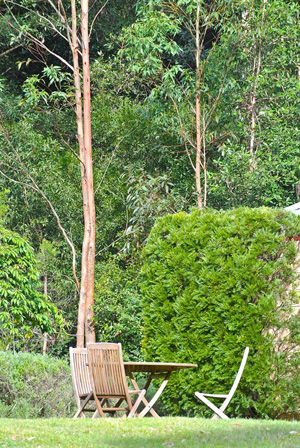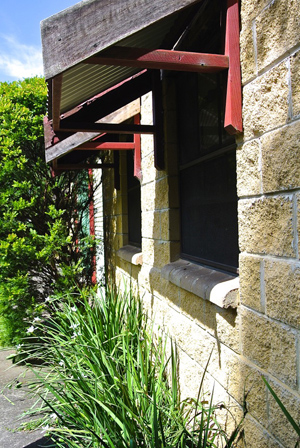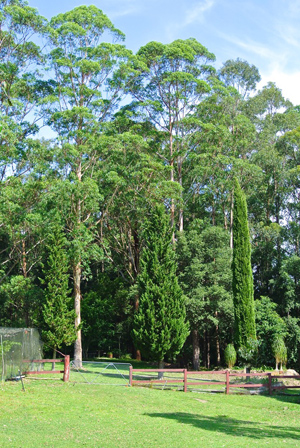 ---

Cancellation Policy
If you need to cancel your booking with us please give me a call. If cancelling within a week of your booking your deposit will not be refundable. We will be happy to credit your deposit toward a stay with us at another time (within a year of your initial booking).
During Bushfire season we reserve the right to postpone or cancel your booking (full refund provided) to ensure the safety and well being of our guests.

Copyright © 2018 Lyrebird Ridge Organic Winery and Retreat. All rights reserved.
Lyrebird Ridge Organic Winery and Holiday Accommodation, visit us in Budgong, not far from Nowra and Kangaroo Valley, taste our preservative free wine and enjoy an escape from busy life.
Built by
8web.com.au